Infiniti Qs Inspiration Launch
Concept, design and animation with the team at Curiious Studio
The team at Curiious was asked to concept and animate the augmented design detail of the new 
Qs Inspiration concept car that Karim Habib, Executive Design Director presented live at the

2019 Shanghai Motorshow

. Supporting his speech three films were displayed on 5 large LED screens featuring the brand positioning of 'Luxury should be lived in'. Animation and concept brought their thinking to life, starting as a sketch concept, resolving to the finished CGI photo-real design.
AR and traditional film combined with CGI was the creative response to capture INFINITI's approach to design for the electrification era. With each point, Karim introduced a simple object of inspiration. As he placed each one on the plinth in front of him, they transform on screen to portray a story of electrified design.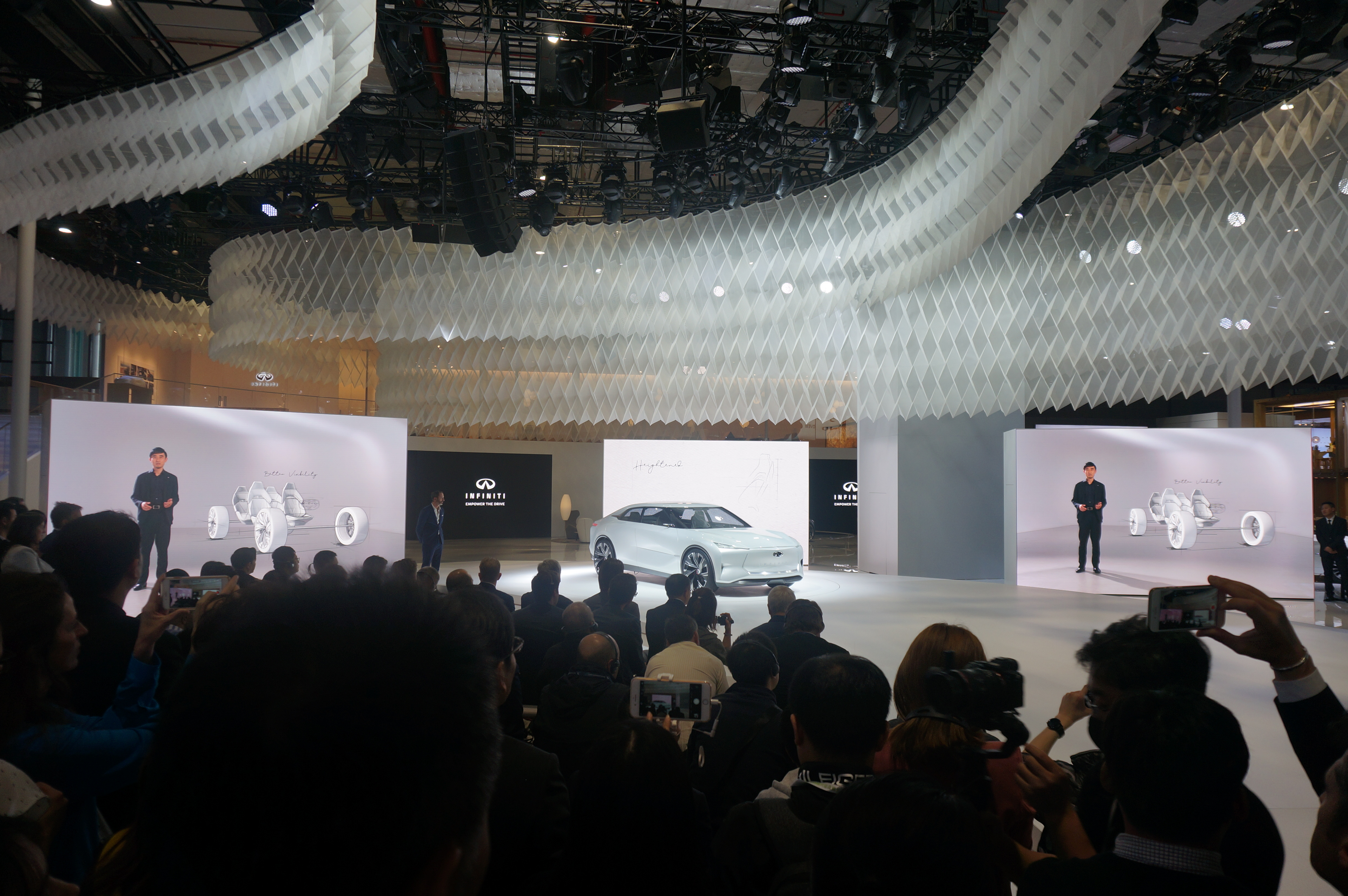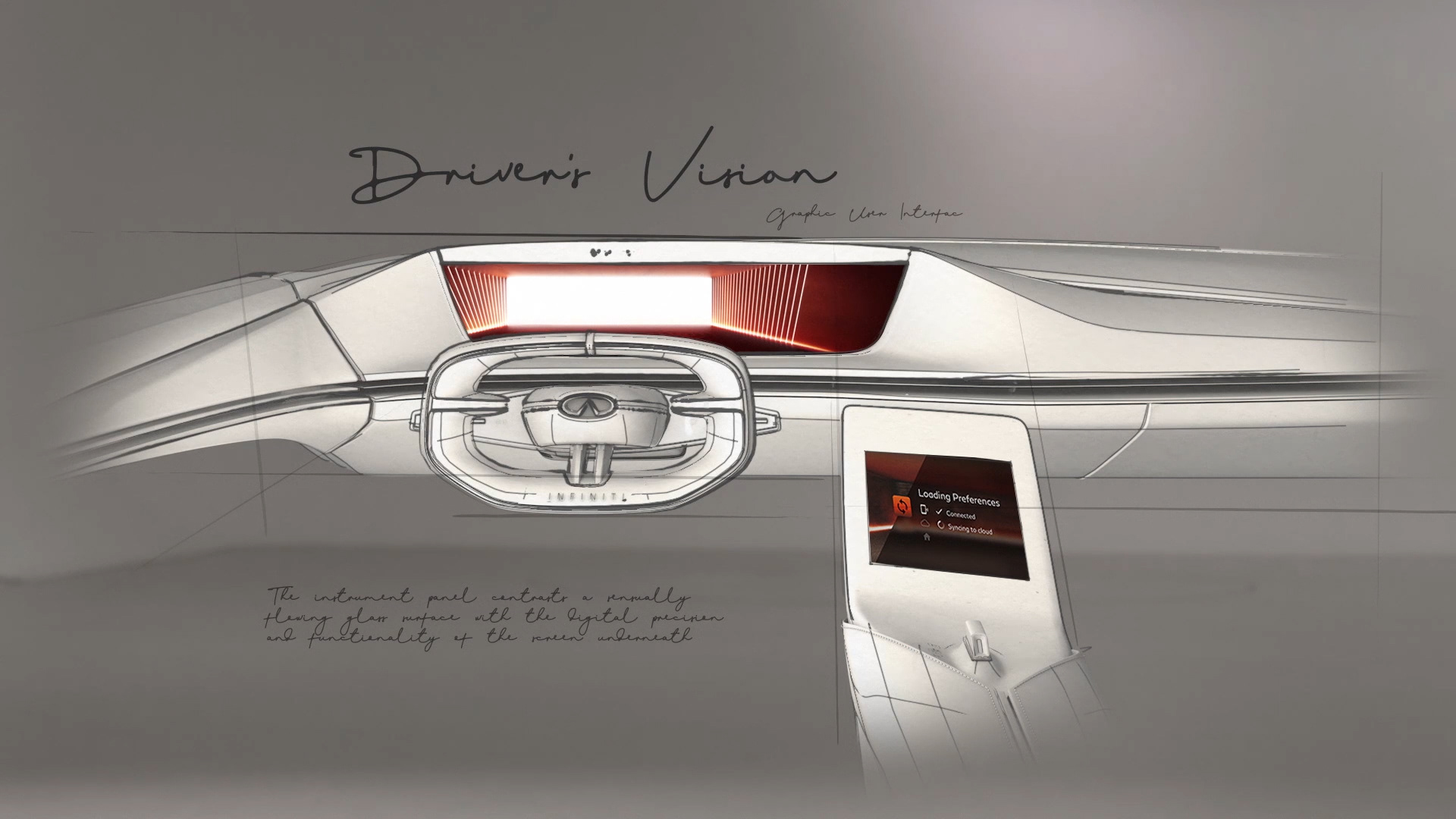 The 3 items of inspiration were Origami, Ceramic and a Lantern that Karim would place on the plinth to trigger an animated sculpture, then revealing a sketch concept to CGI feature of the car he was going to talk about. With two camera angles lots of testing was done to align and time correctly.